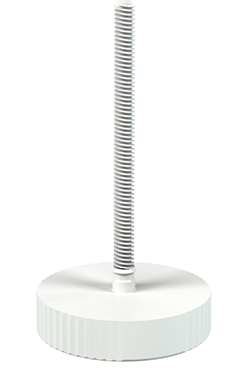 The spindle serves as dispensing aid for 300ml and 500ml jars.
Prior to administering the finished preparation to the patient, the spindle needs to be inserted through the bottom of the jar by rotating to the left until the spindle has reached its locked position. (Attention: by rotating counter-clockwise, the moveable bottom can be damaged by mistake – these jars can only serve as a dispensing jar, but no longer as a mixing jar.)
IMPORTANT! The jars have the spindle attached to them and have to be removed by rotating to the right, prior to the mixing process.